Geographic Bees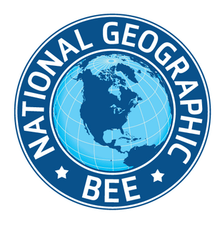 National Geographic Bee
Each year thousands of schools in the United States participate in the National Geographic Bee using materials prepared by the National Geographic Society. The contest is designed to encourage teachers to include geography in their classrooms, spark student interest in the subject, and increase public awareness about geography. Schools with students in grades four through eight are eligible for this entertaining and challenging test of geographic knowledge.  Click here for more information!
Geographic Bees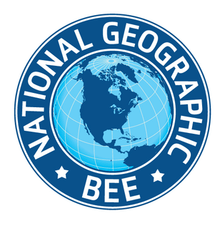 Colorado Geographic Bee
The 2017 Colorado Geographic Bee was held on Friday, March 31st at Sturm Hall, University of Denver in Denver, Colorado. For more information, visit Coordinator Rebecca DiMaio's Colorado Geographic Bee webpage here.
Colorado Finalists and Geographic Bee Winners
2010

National Geographic Bee

Colorado Winner, Isabella Contolini

2011

National Geographic Bee

Colorado Winner, Isabella Contolini

2012

National Geographic Bee

Colorado Winner, Pranit Nanda

2013

National Geographic Bee

Colorado Winner and Top 10 Finalist in National Bee, Pranit Nanda

2014

National Geographic Bee

Colorado Winner and Top 10 Finalist in National Bee, Pranit Nanda

2015

National Geographic Bee

Colorado Winner and Top 10 Finalist in National Bee, Pranit Nanda

2016

National Geographic Bee

Colorado Winner, Cooper Hanley

2017

National Geographic Bee

Colorado Winner, Henry Halgreen

2018

National Geographic Bee

Colorado Winner, Garrett Fleischmann