In 2016, over 200 BioBlitzes were held across the country as teams of volunteer scientists, families, students, educators, and other community members work together to find and identify as many species of plants, animals, microbes, fungi, and other organisms as possible in a specific geographic location.  COGA partnered with the Catamount Institute in Colorado Springs to produce the only public BioBlitz in Colorado on Saturday, May 7, 2016. Sondermann Park was delighted to join Cuyahoga Valley National Park, Fort Sumter National Monument, Chippokes Plantation State Park and over 200 other locations across the United States in identifying, counting, and recording species in this important open space. Over one hundred participants heard woodpeckers, caught (and released) mayflies, and identified multiple types of lichen and grasses important to riparian and grassland ecosystems. Wondering what was observed and collected? Check out the map and photos of Colorado's BioBlitz at Sondermann Park on iNaturalist, and on COGA's facebook page. Many visitors had not been familiar with this community resource and were pleased to have the chance to explore the area under the guidance of teachers who directed children to catch insects with nets, scientists who described the variation of water droplets on plants, and volunteers who made sure all the tables and signs were in place.
---
UCCS to host the 4th Annual GeoQuiz Night, in honor of GAW
UCCS hosted an Annual GeoQuiz Night as part of Geography Awareness Week
Each November, COGA partnered with the GeoClub, Global Engagement Office, Global Intercultural Research Center, and Students for Environmental Awareness and Sustainability to host a GeoQuiz Trivia Night at UCCS in Clyde's Cafe in the University Center at UCCS.  Students, staff, faculty, and the Colorado Springs public participated in the quizzes and got the chance to test their global knowledge and win prizes.
---
Colorado STEMworks database spotlights successful STEM programs
The Colorado Geographic Alliance is proud to announce that "Moving GIS into the Classroom" is one of the first seven programs to be accepted into the new Colorado STEMworks database, which was launched in January through a partnership among The Colorado Education Initiative (CEI), Colorado Technology Association (CTA), and Change the Equation (CTEq) to identify and promote effective STEM education programs. The programs also will become part of CTEq's national database.  Read more about the project here.  If your school or district is interested in exploring geospatial technology instruction for teachers, please contact COGA.
---
GeoFest in Estes Park
GeoFest, a community-wide celebration of our planet, had a turnout of almost 200 people on Saturday, April 25,2015 in Estes Park.  GeoFest, organized by the Estes Park Learning Place, offered visitors a whole new way to wonder about the world.  Colorado Geographic Alliance Leadership Council member and National Geographic Society Maps manager Kevin Lance hosted the COGA booth.  Multiple people stopped by to enter a raffle for National Geographic prizes including inflatable globes, geography books, and road atlases.  The grand prize, a National Geographic Atlas of the World, 10th Edition, was awarded to Shraddah Subash.  Thanks to Kevin and the Estes Park community for providing this opportunity to increase geographic knowledge and spatial understanding.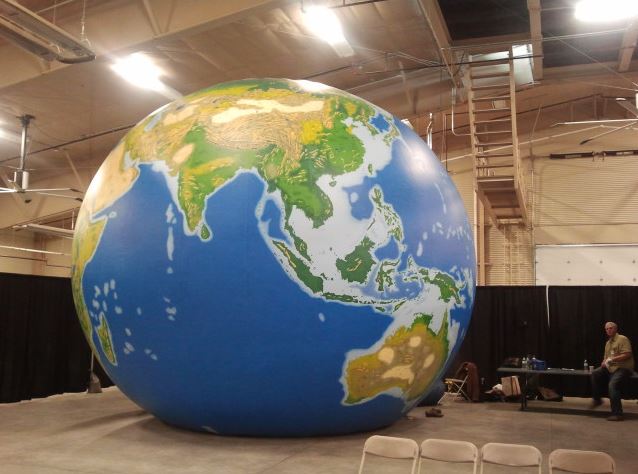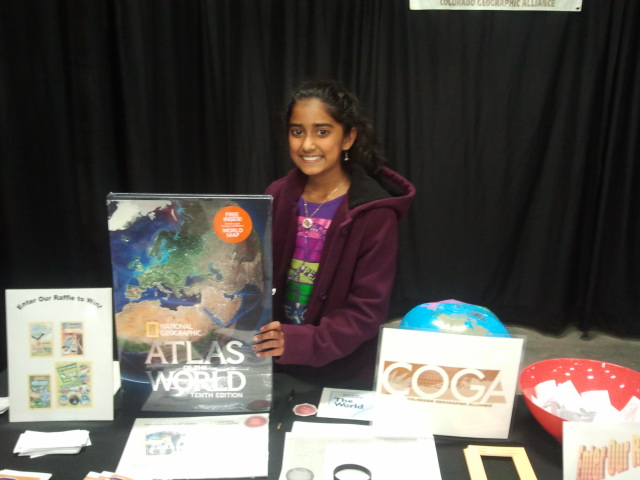 ---
Colorado Geographic Alliance Receives Esri ConnectED Teacher Professional Development Award in Geospatial Technology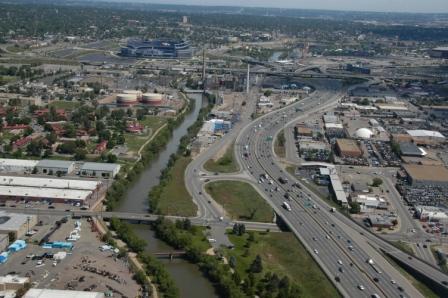 In February 2015, Esri awarded 40 grants to support professional development of educators to foster implementation of Esri's ConnectED offer in communities across the country to address needs of digitally-disadvantaged youth.  Click
here
to see Schools with GIS from Esri and ConnectED.
Along with Castle View High School, COGA received a $5,000 grant to help teachers to become proficient in ArcGIS Online.  COGA will be working with GIS professionals from
plan-it GEO
, a geospatial technology firm specializing in urban forestry, planning, and natural resources located in Arvada, and the Englewood Schools, which is developing curricula based on the South Platte River. 
The South Platte River Project builds on the work that COGA undertook with school districts in Elizabeth, Grand Junction, Limon, and Windsor to support teachers as they work to move geospatial technology into their classrooms.  If your school or district is interested in hosting a workshop on this topic, please contact coga@uccs.edu.
---
Teaching Geography with Primary Sources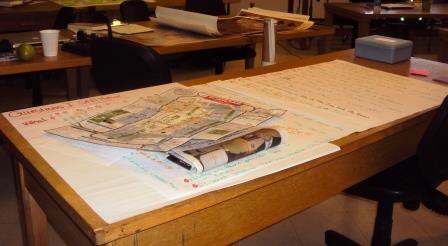 Educators from Geographic Alliances in
Arizona,
Colorado,
Nevada
, and
Oregon
gathered in Portland at the beginning of July with facilitators from the Library of Congress'
Teaching with Primary Sources (TPS) Western Region
program.  This design workshop provided direction on developing workshops and state-based model lessons using primary sources to teach geography at any grade level.  The Library of Congress
website
has a treasure trove of primary sources, including maps, images, and text documents, that can enrich teaching in all areas of social studies, including geography.  The TPS program offers instruction on teaching with primary resources, and together with Geographic Alliances across the country this project will plan, implement, and evaluate workshops that will structure ways to guide teachers in making the best use of geographic analysis for primary resources in classrooms.  If you or your district is interested in being part of the next round of workshops in Colorado, please email coga@uccs.edu.
---
COGA Teachers Provide Lessons for Students Considering Life on Mars
When joining the Colorado Geographic Alliance workshop focused on geospatial technology this past June, inservice and preservice teachers may not have realized that they were going to be expected to think about using GIS on Mars.  In addition to developing lessons they will use in their classrooms in the fall, participants created projects to analyze efficient routes on Mars, calculate effects of soil temperature, and assess optimal places for settlement. Students  conducted some of their lessons at
Garden of the Gods
in Colorado Springs.  For additional information about summer science camps sponsored through the
Center for STEM Education
, visit the
UCCS website
.
---
APHG Teachers Experience South Korea!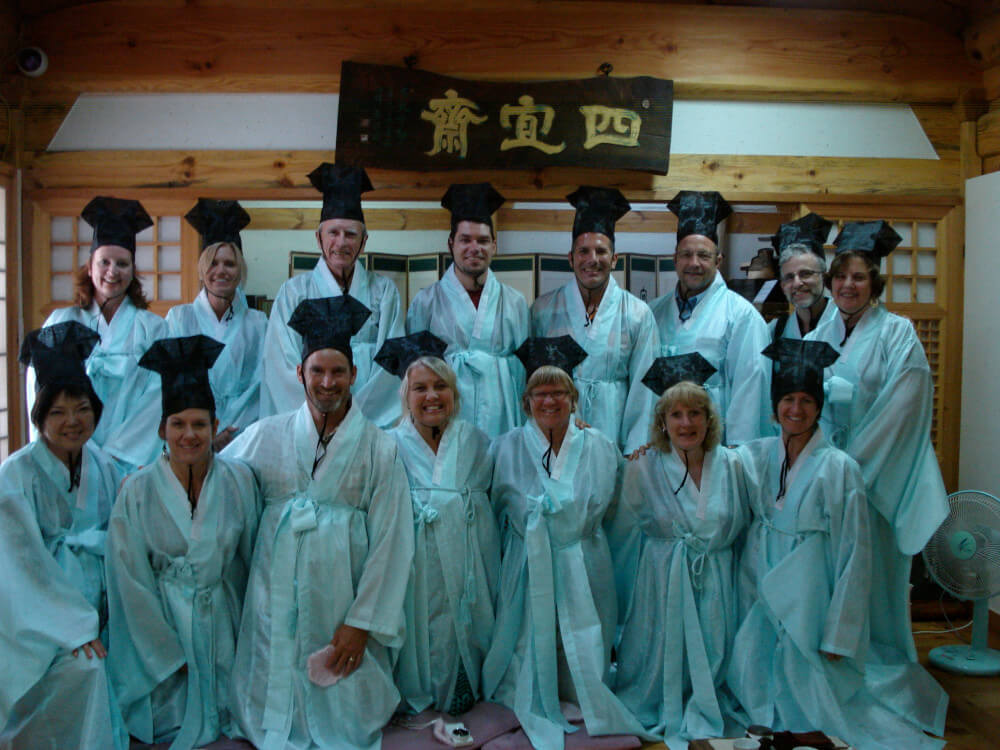 This summer, COGA nominated 2 Colorado APHG teachers- Unity Hartman and Rob Gilliam- to be part of the 2014 Korean Delegation and learn about Geographic Education for a Harmonious Global Society. Organized by the Northeast Asian History Foundation, a total of 15 delegates participated in a field experience in Seoul. Read about their journey here!
---
Geographic Alliances in Arizona, Colorado, Nevada, and Oregon receive $50,000 grant from National Geographic Education Foundation 
Feb 17 2014  The Colorado Geographic Alliance at the University of Colorado Colorado Springs recently received an inaugural collaborative planning grant of $50,000 from the National Geographic Education Foundation, one of three such grants awarded to members of the Network of Alliances for Geographic Education. Using the grant, the Colorado Geographic Alliance, in partnership with The Library of Congress' Teaching with Primary Sources and the geographic alliances in Arizona, Nevada, and Oregon, will create a program to develop a workshop model for teachers. The workshop model will incorporate historical maps, primary source thematic maps, and other geographic representations. This information can be used to obtain, describe and compare spatial patterns and information about people, places, events, regions and environments as an essential resource for answering key questions. Teacher leaders in these four states will serve as the initial developers for this project, which has potential to affect how students think about maps across the country.   For further information, please see  this UCCS press release.
| | |
| --- | --- |
| |   |
---
Grant Awarded to COGA by the Gay & Lesbian Fund for Colorado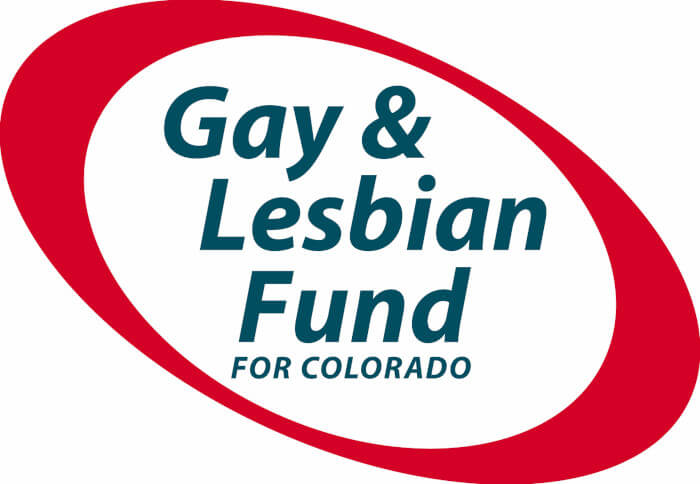 The Colorado Geographic Alliance recently received a grant of $15,000 from the Gay & Lesbian Fund for Colorado as part of its focus on support for science, technology, engineering, and math (STEM) education. COGA will use the funds to provide stipends for teachers who are working to increase the use of geospatial technology in K-12 classrooms across the state. Geospatial technology includes geospatial information systems (GIS), global positioning systems (GPS), and readily available computer-based platforms such as Google Earth. In-service and preservice teachers will participate in a five-day workshop in June on the UCCS campus. In addition, five teachers in rural and underserved areas, including Windsor and Arickaree, have identified needs in their schools that can be addressed to move geospatial technology into the classroom. COGA will undertake professional development in these districts, as well as provide funding for materials and resources. We are excited about this partnership to develop an effective framework to provide instruction in geospatial technology implementation in more secondary and elementary schools.
---
COGA Leadership Council Strategic Planning Meeting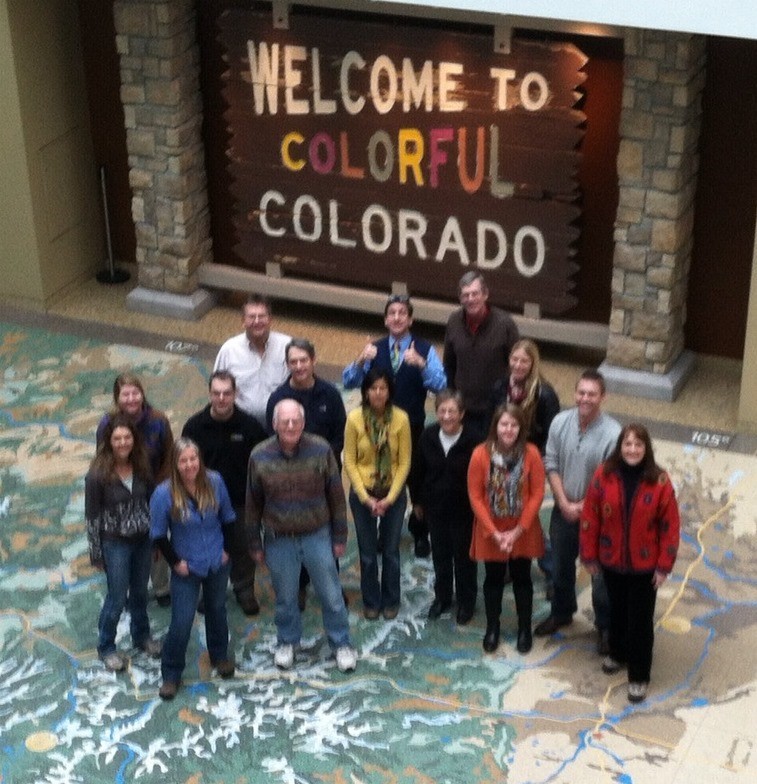 Feb 1 2014 The winter meeting of the Colorado Geographic Alliance's Leadership Council was held at History Colorado Center on Saturday, February 1st. While the meetings in spring and fall usually last about three hours, this meeting focuses on discussing the strategic direction for the year ahead, and provides an opportunity for the members of the Leadership Council to delve deeper into opportunities and challenges. We approved COGA's Strategic Plan for 2013-2015; discussed opportunities to reach out to educators, students, and the community through events such as "Night with a Geographer"; brainstormed about ways to improve the COGA website; and considered the possibility of developing a giant traveling map of Colorado. Liz Cook, History Colorado's Environmental Educator, provided a guided tour of the "Living West Exhibit". I am excited about the variety of people involved in COGA's work, but there are plenty of opportunities for you to make sure geography education is available to all students across the state.
---
National Geographic Announces Geography Legislators of the Year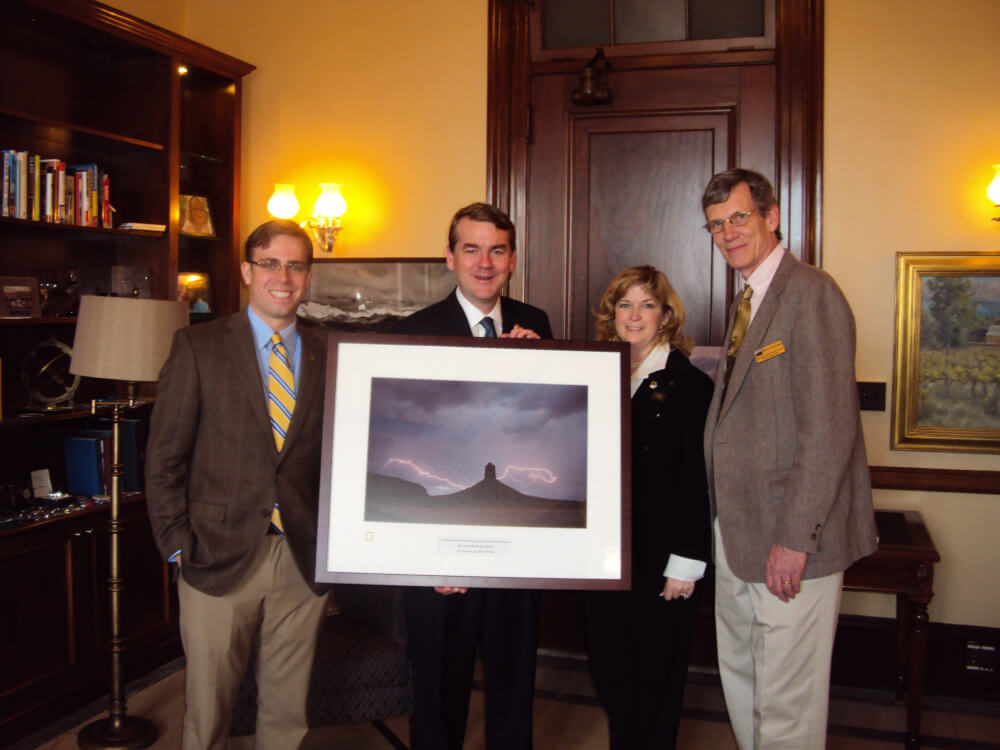 Feb 28 2013  The National Geographic Education Foundation awarded its Geography Legislator of the Year Awards to key congressional leaders for their commitment to making high-quality geography education available for all K-12 students, preparing young Americans for success. Among those recognized for their dedication to geography education was Sen. Michael Bennet (D-Colo.)  For the full press release from National Geographic, follow this link.
---
The Importance of Geographic Literacy in the Denver Post
During the Teaching Geography is Fundamental campaign, the Denver Post published a letter from COGA Coordinators Steve Jennings and Rebecca Theobald reinforcing the need for geographic literacy.  Check out the full article on the Denver Post website.
---