Fall 2013

Colorado Geographic Alliance

Newsletter

 
 

 

We hope that everyone has had a relaxing and productive summer exploring your backyard, or further afield!  The complications of the world do not take a summer break, reminding us that every member of society will face decisions throughout their lives that will require an understanding of the dynamics of our interconnected existence.  Thank you for your work in supporting geography education.  Look for a variety of resources to support your efforts in this edition of the COGA newsletter.

The Great Nature Project

The Network of Alliances for Geographic Education challenges all of the associated educators and their students to "snap it" and see just how many photos they can submit to the Great Nature Project.  Everyone is asked to take photos of any plants or animals they come across and share them with the world by uploading them to various social media platforms, including Twitter, Instagram and Flickr, using the hashtag #GreatNature, #NGNetwork, and including the location of the photo.  

 

As part of the Great Nature Project, National Geographic Kids is attempting to set a Guinness World Record for the largest online photo album of animals by collecting more than 100,000 animal images. Any photo of an animal uploaded and then shared with Great Nature Project with the addition of the hashtag #animal will be counted toward the record.

 

To show that you are participating in the Great Nature Project as part of our group, tag your photos with both #Greatnature and #NGNetwork. See your group's submissions in our photostream.

https://www.nationalgeographic.org/projects/great-nature-project/

What Geographers Do:  
Bill Schmoker
Grosvenor Teacher Fellow

Through this program, exemplary educators are recognized for their commitment to geo-literacy and are given a professional development opportunity to be actively engaged in finding new ways to bring geographic awareness and ocean stewardship to their classrooms or informal learning environments through a field-based experience.  (For more on the program, visit this link.)

 

Boulder teacher Bill Schmoker was selected for this prestigious award, and has been kind enough to share his story with COGA.  To reach about his experiences, check out the "What Geographers Do" feature here:  What Geographers Do:  Bill Schmoker.

 

 
 
Steve leading a field trip at NCGE.
Coordinator's Corner 
It has been a busy summer for the COGA coordinators.  In June several educators from Colorado attended Teachers Teaching Teachers GIS (T3G) in Redlands, California.  T3G is week-long workshop for teachers and those who train teachers about GIS.  This year the emphasis was Online GIS.  The functionality of Online GIS is constantly improving and has the potential to be a powerful tool in classroom instruction.  We hope to share what we have learned with teachers throughout the state in the future.  Please let us know if you are interested in organizing a workshop in your school or district.  The week after T3G I collaborated with Shawna Crocker of Project Learning Tree and the Colorado State Forest Service to support the Fire Ecology Institute near Florissant, Colorado.  It was a great experience for teachers to learn about the impacts of fire in Colorado with hands-on exercises and fieldtrips to places like the Waldo Canyon Fire burn scar site.  We will keep you posted about future events like these.  The crowning event of the summer was the National Conference on Geography Education at the beginning of August in Denver.  We hope that those of you who attended got some great tips on teaching geography.  The conference was well received and was a lot of fun.  I led three field trips and everyone seemed to have a good time.  Ken Jennings, Jeopardy champion and author of Maphead: Charting the Wide, Weird World of Geography Wonks was a great speaker.  The opening session featured a musician singing John Denver and Kurtis Kelley of Estes Park channeling Enos Mills, the man who spearheaded the founding of Rocky Mountain National Park nearly a century ago.  I hope that all of you mark your calendars for next year's conference which will be held in Memphis, Tennessee, July 31-August 3, 2014. We'll be staying in the famous Peabody Hotel near Beale Street.  In addition to upcoming workshops and presentations noted elsewhere in the newsletter, Rebecca Theobald and I took part in Colorado STEM Education Roadmap and Action Plan Feedback Meetings, making sure that geospatial technology is included in the discussion across the state.  
Colorado Springs Science Festival
The Colorado Springs Science Festival is a nine-day celebration of all things science in the Pikes Peak and Southern Colorado region.   Showcasing our area's rich and diverse science and technology fabric, the Colorado Springs Science Festival makes science's wonder accessible to everyone.   Engage your scientific brain, experience the fun of science, and interact with your community on a new level!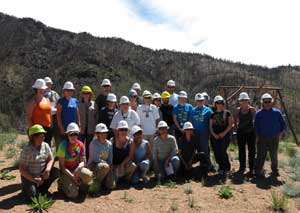 Group photo from the 2013 FEI.

2013 Fire Ecology Institute 

Here's what a teacher from a previous institute had to say about the program:

"A fire has been started! Yes, it's true. As a result of this Fire Ecology Institute, a new fire has begun. It may be just a few scattered embers right now, but these will slowly spread until a blowup occurs in mid-August when a new school year begins. The embers are smoldering right now as I go through all the wonderful materials and plan how to fit quite a bit of fire ecology into the curriculum I teach to my fourth grade students. This week has been a fabulous experience for me for several reasons. The setting, instructors, and my fellow students have been the best! (That always enhances the experience!) I love learning, especially when it fits so well with my fourth grade curriculum. On top of this, it has been interesting and is knowledge I can use and share with friends and family."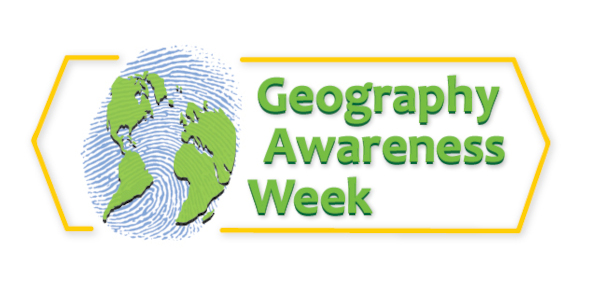 Geography Awareness Week
November 17th - 23rd, 2013 

It's almost that time of year again - Geography Awareness Week!  Key an eye out for upcoming communications from COGA about what we have planned to celebrate this important week in geographic education.  In the meantime, check out the official GAW page from National Geographic Education for great ideas that you can incorporate into your classroom to help your students understand how the world is connected:

 

 

 

We'd love to hear what you have planned in your school or community for Geography Awareness Week.  Please join the conversation and post on the COGA Facebook page what exciting ideas you have.  Also, if you're looking for help with planning an event or putting together an activity for GAW, please contact us at coga@uccs.edu
 

International GIS Day

This year GIS Day will be celebrated on Wednesday, November 20, and we want you to be part of the celebration. Host a GIS Day event for your co-workers, at a local school, or for your community. This is your opportunity to demonstrate how you use GIS in your daily work, and how this powerful technology plays a role in making our world a better place!

To receive free giveaways to hand out during a GIS Day event, the event information must be registered by September 20.

 
Opportunities and Announcements
Edmodo Education Network 
During the NCGE Conference, several educators from Colorado and around the country participated in a session entitled "Teaching Geography in Isolation".  The discussion ranged from the challenges of having limited resources or students living far from school to concerns about being the only lens through which students learn about history and geography over the course of their education.  To that end, COGA teacher James Wilson organized a community on edmodo about "Teaching in Isolation".  Click on the link below and you will receive a message that says: "Please log in to request access from Mr. Wilson to join the group Teaching in Isolation."  (You do have to join edmodo to participate.)  We hope this group will be able to share perspectives and ideas, whether the isolation results from mountains, plains, or the size of the school or district.

Western Slope Environmental Education Summit
The Western Slope Summit will bring together various agencies, nonprofits, educators, and supporters of environmental education to 
learn, share and network about the various practices, programming, resources and potential collaborations in the Western Slope area.  Anyone from any part of Colorado is welcome to join! 
The event will include updates on state and national  environmental education  initiatives-including the Colorado Environmental Education Plan for PreK-12 learners, roundtable discussions, networking lunch, and afternoon educational sessions. Stay on for a networking happy hour after the summit.
Date/Time: 
Tuesday, September 24, 2013
Summit: 
9:30-4:00
 (full & half day attendance options)
Networking Happy Hour: 
4:30-6:00pm
Location: Delta Performing Arts & Education Center, 
822 Grand Avenue, Delta, CO 81416 
River of Words
ROW is a free international poetry and art contest based on the theme of "Watersheds." It is designed to help youth explore the natural and cultural history of the place they live, and to express what they discover through poetry and visual art. Any K-12 student in the world, ages 5 to19, may enter, either individually or as part of a classroom or other group. Colorado Humanities & Center for the Book can also provide a free curriculum to any interested parties.
NCGE Webinar Program
Are you an NCGE Member?  If not, there are lots of great benefits for joining, one of which is the phenomenal NCGE Webinar Program.  
 All webinars are Wednesday evenings at 8:00 PM Eastern Time, and are designed to help you improve Geography Education in your classroom.  Topics include:
September 11, 2013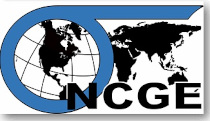 Making Urban Geography Real to Your Students Using Local Geography
September 18, 2013
ArcGIS Online and the Places You Can Go
October 2, 2013
Geography and the New Age of Exploration
October 9, 2013
Building Background Knowledge for Human Geography
Why Join NCGE?
NCGE is the only national organization whose sole purpose is to support geography educators. Anyone who believes in the importance of geography education can be an NCGE member.  If you ar reading this newsletter, you are a member of COGA, and geographic alliance members receive a special rate:  $50 instead of the usual $95.  When you check out the NCGE website, be sure and look for the Colorado Alliance Membership item.  For more information or to join NCGE, follow the link:  
NCGE Membership
Geospatial Conference of the West

The Geospatial Conference of the West, 
GeCo
 West for short, is to be held 
September 16th-19th, 2013
 in 
Laramie, WY
. After 25 years of success with the Southwest User Group (
SWUG
) Conferences, the states of Arizona, Colorado, New Mexico, Utah, and Wyoming have decided to create a new conference that rotates annually, showcases geospatial innovations, and has a broad appeal to both attendees and exhibitors alike. 
Climate Change Needs Assessment
The Climate Change Professional Learning Community of theEECapacity Project (a partnership of EPA, Cornell University, and NAAEE) developed a needs assessment survey to find out about your climate change education needs.  If you address climate change in your classroom or are thinking about incorporating climate change, please consider responding to the following survey by September 13, 2013.  The survey will be used to identify gaps in climate change educational resources and inform development of new resources. For more information, contact Kristen Poppleton, Director of Education, Will Steger Foundation at kristen@willstegerfoundation.org.
Essential Components of Teacher Licensure Survey
Please take a moment to complete a quick survey from the Colorado Council for the Social Studies.  
 Its intent is to increase awareness of the issue and provide social studies folks with a means to weigh in.  Your feedback is greatly appreciated!
Geography 2.0: Beyond Borders
Project partners are being sought for Geography 2.0: Beyond Borders.  
The research project GEOGRAPHY 2.0 deals 
with geography-related online school projects,
which give opportunities for collaborative
learning by bringing together groups of
students from all over the world with students
in Germany.  For more details, check out the flyer.
11 Colorado Teachers from Small Districts attend National Conference on Geographic Education
Through a small grant from COGA, 11 teachers from around the state had the opportunity to attend the 2013 NCGE Conference held in Denver.  

National Geographic Traveling Map Winner
At the 2013 NCGE Conference in Denver, COGA held a drawing for all teachers from Colorado to enter to win a visit from a National Geographic Giant Traveling Map!  The lucky winner was Steve Cline of Weld County.  He will share the map with students at Windsor High School.
If you're interested in having a giant map visit your school or district, COGA has funding available to help make your dream a reality.  For more information, check out COGA's page on the giant maps from NGS:  Giant Maps from NGS Page
GPS Units Traveling the State
Throughout the summer, COGA has been lending out our set of GPS units to teachers and informal educators around the state to help teach their students about the power of geospatial technology.  Some of the places these units have visited:
Highlands Ranch Bridge Program
If you're interested in checking out the units, they are available to Colorado educators free of charge for up to two weeks at a time to help enhance your curriculum.  For more information, check out the GPS Borrowing Agreement or contact us at coga@uccs.edu. 
As always, if you have any news to share with the Colorado Geography community, please feel free to contact us at coga@uccs.edu.  Thanks again to all the organizers and participants who made the NCGE conference such a success.  We hope that everyone has a great start to the school year, and cheers!
Colorado Geographic Alliance

|

Department of Geography and Environmental Studies

|

1420 Austin Bluffs Parkway

|

Colorado Springs

|

CO

|

80918